All titles from E-C-C 001 to E-C-C 030 for 9.95 Euro per movie!!!


31.12.2006 - E-C-C 019 "Actresses in heat"

A producers dream cames true. Two busty actresses don't like each other and they meet at the wrong place at the wrong time. The feud escalates until this strong rivals are out of control. See Mona 69 and Vicky W. in a breastbashing extravaganza catfight.
10.12.2006 - E-C-C 024 "You get what you want"

Candy (19y.) a young, naughty girl and experience Marsha (42y.) in a spectacular different aged cat- and sexfight. The younger blonde daughter of a rich family provoked the house maid since hours because they don't love each other for reel. See this two lock legs around each other and than they gets crotch to crotch for victory.
19.11.2006 - E-C-C 018 "Women vs Lover Battle"

Two catfight ladies spread each other out. Joanna (the lover) and Vicky (the women) are two fetish brides in a long and intensiv catfight classic with special crotch to crotch action.
29.10.2006 - E-C-C 022 "Catfight Fever"

Mona is the wife of a "Catfight-Club" owner and Yvette his new star and favourite on the mat. Their rage boils over as they stud in the bathroom to get ready for the party. Both rivals began to claw, squezze and tear they way to a painful contest. See two jealously women in a hefty war over "Who is Daddy's darling?"
01.10.2006 - E-C-C 020 "Sexfighting Championship"

Yvette and Vicky cames together in there first catfight with a twist. The two Fetish Bi-Girls have an agreement that they will be show each other who the better Sexfighter is at this Night. They Catspat's an Erotic Combat with no limits and the looser comes first!!! The winner will be the Nummber One in Sexfights for this moment. But be sure that the new provocation from another Girl or Women not long waits for the next Sexfight Challenge.
17.09.2006 - E-C-C 017 "Big Girls, Great Fight!!"

See hot blooded redhair Vicky (wins 3 matches) and tall and leggy blond Mona (win 1 match) in another club challenge. At this time Mona was the one, who wanted a fight against Vicky, because she think that she is the better women and Vicky has only wins her matches against newcomer or smaller women. "So if you mean that you are a real fighter lets settle it out" crys Vicky. And both amazons begans to tangle like cats, befor they go fast and furyius. Mona knows that she must win, because she doesn't like it, that Vicky will be the number one at the Club. See great catfight-action between two experienced women.
03.09.2006 - E-C-C 016 "I will beat you up"

Joana takes up with Vicky's husband where the busty redhead left off. Then Vicky roars to the catfight club and the heat goes on. And not always friendly. They fight breast to breast and with tangled leg's, squeezing there body's together and slapping hot butt's.
13.08.2006 - E-C-C 015 "Cathouse Brawl"

Yvette and Sai-Tai in there second match at the Catfight-Club where women fight woman in reel Catfights and erotic fights. This time they fight for points to get up at the club ranking and to qualifying for more challenge matches against other girls and women who like to fight. In the future we will extensive this very intresting club matches so you can see your favorite girl-fighter and if she can be the number one!!??
13.08.2006 - E-C-C 014 "First Time"

Sai-Tai an experience catfighter from Asian meets Yvette from Europe in there first, but fast and furious match. Both women looking for trouble and they began a dispute over there clothes and fight it out for reel. The great newcomer Yvette Costeau make it very hot for the wild Sai-Tai Tiger.
10.07.2006 - E-C-C 012 "Test of strenght"

Anna is strong and cruel Kathy is brutal in this fight of angry revenge. They slams hard together, squarts there faces and squezzes breast and bodys. Kathy grabs handfuls of hair and Anna fights back. See this tug of war between two real and strong sisters.
25.06.2006 - E-C-C 011 "Bad Surprise"

As Kathy arrived at home she catches her sister with the new girl-friend Mandita in some tenderness action and she was not amused to see this two girls on the playground together. Like a fury she she falls over her sister to show her who will be the boss-girl. These two wildcats settle this conflict with hard spanking, face slapping, biting and breast squezzing action. And in the second part Mandita fight the winner of this sisterly showdown but not only lovely.
18.06.2006 - E-C-C 010 "Wild Daydreams"

Mandita has a wild dream where she meets Kathy in an old fashion Sexfight. Both women make each other hot and they love this intensive and erotic action. And also Anna came into Manditas phantasys to make it out with her rival twin sister. What she dreams was that the winner would be her lover for the night.
04.06.2006 - E-C-C 009 "Angry Games"

Mandita and Anna are alone at home. Mandita is the new girl-friend of Annas sister and the two girls dont like each other for reel because there is some great jealousy between them. And as they are do some card playing on the bed it cames to the confrontation which both of them provokaded since days. Anna says to Mandita that she plays wrong and called her an ugly blond cow. The dirty words go on and it begans a hard fight between this two hellcats. And only one of them can be the winner of this angry game.
23.04.2006 - E-C-C 013 "Sisters in Heat"

Kathy and Anna are two strong and beautyful twins. They like to fight wild and hard. So you can see a furious and wild revenge fight between this great looking and hard body sisters. They make there own agreement: Winner takes all!!! And that means that the loser became a "big surprise". One of the rarest videos in the catfight world where you can see two fetish sisters in a real fight and at the end the winner fuck the loser with a strap-on.
26.03.2006 - E-C-C 007 "Girlfriends Secret"

After there first experience in Girl/Girl catfights they appointed another fight woman to woman. This time both will do it in an erotic fight, tit to tit and crotch to crotch after they had seen it on a video with two other women. They found this video witch there Husbands had bought and it seems that there men's like that kind of action. And after they have watched this video meanwhile there Husbands where on work they became a sinful feeling to do the same together. So this two woman became there own secret and at time no one knows about this new passion. But in the future both amazing combatants will do it in front of there Husbands with two other women to show them who are the better Sexfighter and Lover.
05.03.2006 - E-C-C 006 "Brand New Toy"

Gina, a good looking Twen Girl was new in Town and she wanted to fiend Girl Friends to go out or hang around. But what she founds was Mona an also good looking and experience woman. She is the Coach of the Cheerleader Group and takes a look to Gina because sometimes she likes it to play with younger Girls. She tells Gina that she will see her after the Cheerleader training in the restroom to speak some words about the event at next weekend. So they sit together on the sofa and Mona began to provoke Gina that her training is not good enough for the Team and knows that she makes her angry. The two women started a short discussion and there feet's began to work at each other. Slowly they get up and there Body's came together. At first it was a sensual confrontation but then it changed in a heat Sexfight. And now Gina wanted to show an experience woman that she can do it also right and Mona has found her "Brand New Toy" and gave Gina an intensive answer.
19.02.2006 - E-C-C 005 "Sexfighting Twins"

Kathy, she lost the first fight against Anna, called her sister by the phone and tells her that she will have a revange match but this time with other rules. After some dirty talking at the phone they appointed to meet for a sexfight with no rules. "Let us see who is the really better woman" cries Anna and Kathy shout back "This time you have no chance". Since their first fight they like to provoking each other and both girls know that this was not there last fight against each other.

It begans slowly but after a few minutes they get wilder and harder. They began to fight pussy to pussy without mercy. Hard tribadism against each other, hot kissing and tit smashing brings this two sisters in great heat and sexfight action until the end.
05.02.2006 - E-C-C 004 "Catfighting Twins"

Kathy (tattoo on the back) and her rival sister Anna come to blows over the same clothes and boots that they are wearing. They slap each other, pulling hair, strangle and breast-biting.
The fetish ending sets this one apart, and the intense action make it a favorit of collections of great Catfight action. See two real Sisters at Catfight-Corner.com
E-C-C 003 "Holiday War"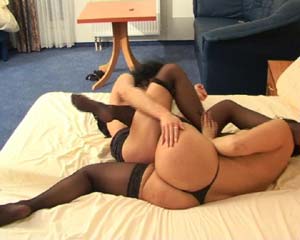 After there first fight during a holiday trip Jeanette wanted a revenge-match to make the things right because she losed this first confrontation. And a real woman don't like that.
E-C-C 002 "Fierced Catfighters"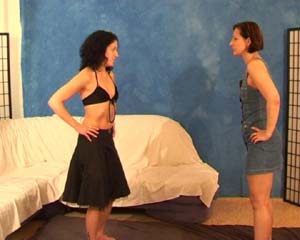 The same Town, the same business, the same Girl-Friends and one passion "Catfight". And after some "dirty talks" in front of there Girl-Friends they know what they have to do: A fight to settle the things out.
The rules they have made are very simple: Allowed is all kind of a dirty fight between two women. Hard hairpulling, face slapping, tit squeezing and biting, ass spanking, tit smothering and so on. This two combatants fight body to body and tit to tit until the finish. No one of them will give up and so you can see a long and intensive Catfight between this two strong women.
E-C-C 001 "Catfighting Cousines"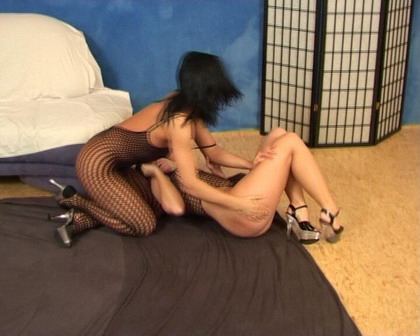 This is a fight between Angie (Black Hairs) and Sandra(Brunette).
There intrested to fight begans as this two woman was young Girls.
They fight in the classroom after school or in the backyard of there
grandmas house when they are alone. Now there are good looking woman and fight it out in front of a sponsor how there get a price-money for the victory. Meanwhile they like to fight intensive and love to fight erotikly and fetish against other woman so you can see an intrested fight between this two cousins.
2023 | 2022 | 2021 | 2020 | 2019 | 2018 | 2017 | 2016 | 2015 | 2014 | 2013 | 2012 | 2011 | 2010 | 2009 | 2008 | 2007 | 2006